---
---
It's All Wireless. Right?
As you can imagine, we hear that quite a bit. The fact of the matter is, it takes quite a bit of wire to make "wireless" technology work well. With the proper infrastructure in place, your new home will be ready for the home technology you want, now and in the future. Even if your budget isn't quite ready for the installation of a wholehouse audio system, or that home theater you've been dreaming about. Wiring now, will provide cost savings later.
---
---
---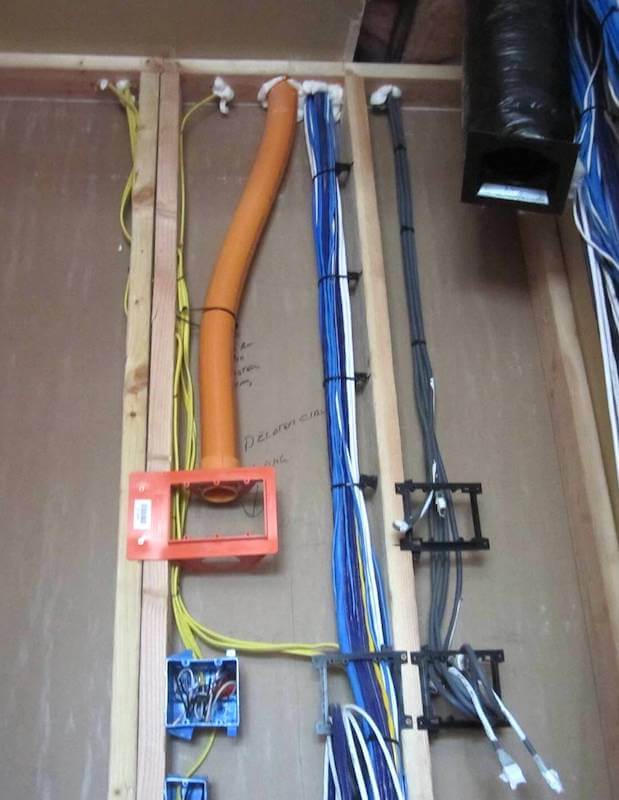 Example: Just a small portion of wiring needed in a new home.
---
Don't trust your largest investment to just anyone. When you want the technology in your home to work seamlessly and enhance your lifestyle, AV Systems is your best choice.
---
---